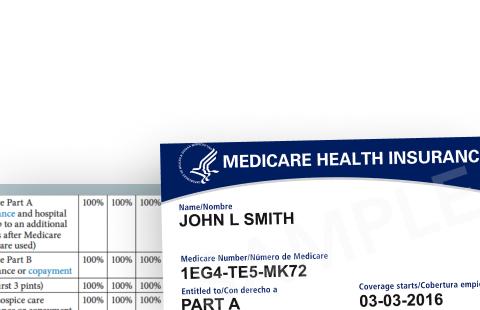 Are Medicare Supplement Plans Worth It
Insurance policies are hugely beneficial to many people across the country every day. There are many different types of insurance that are utilized for different things, including automobile insurance policies, life insurance policies, homeowners insurance policies, and of course health insurance. For people who qualify for Medicare, there are a few different available base plans.
Original Medicare, also called Medicare Part A and B, covers many basic needs that people have in terms of health coverage. Medicare Part C, also called Medicare Advantage, often includes other things like dental insurance, vision insurance, and more. This is another base type of Medicare insurance. Medicare Part D is also a base type of Medicare insurance and is very important for many people. Medicare Part D covers prescription drugs, which many people who qualify for Medicare need.
People with certain disabilities and conditions, as well as people who are over the age of 65, can qualify for Medicare insurance. The insurance coverage provides a lot, but some people choose to look into supplemental insurance policies for additional coverage. These policies can also be called Medigap policies.
Do I Need A Medicare Supplement?
Medicare supplemental insurance plans often make people take a second look at whether or not they have enough insurance coverage. Many Americans do not know that Medicare is not free, but it isn't. Saving for Medicare Part B premiums during your retirement can be a huge help. 
It is also essential to keep in mind that there are gaps in the Medicare system that are pretty wide. People can be left to pay for high-cost deductibles, as well as 20% of outpatient coverage. Both of these things can lead to large bills for Medicare policyholders. Medicare supplement plans help to fill in these gaps and further protect yourself financially.
There are many different types of Medigap policies to help supplement your basic Medicare coverage. Each one of these provides flexibility and helps people to specifically get the coverage that they need.
Similar to most other insurance plans, the Medicare system has deductibles, coinsurance, and co-pays. These are the costs that the policyholder is responsible for. Paying these deductibles can prove to be quite costly, even into the thousands of dollars in some cases. If you do not have the money on hand to pay for these deductibles, it may make more sense to get supplemental insurance for Medicare. These deductibles are found in both Medicare Part A and Medicare Part B. Medicare Part B only pays for 80% of services that are approved, and that is after the deductible. In addition to the deductible, you are responsible for paying 20% of all of your doctor's visits, including ER visits, x-rays, surgeries, durable medical equipment, and more. More expensive things are often included in this as well, like chemotherapy as an example.
Another thing to consider is that there is the 20% that you pay. Other insurance policies you may have had will have a cap on deductibles, but there is no such thing in Medicare insurance plans. This can create a financial burden and unexpected expenses that dig into your finances. Protection from all of these things comes in the form of Medigap insurance supplements.
How Do Medicare Supplemental Insurance Plans Help
Medigap plans can help by paying for some of the costs that are not covered by the base Medicare insurance policies. There are ten standardized plans for supplemental insurance, as well as one high deductible plan. After a person's Medicare plan has paid its portion of expenses, your Medigap coverage can pay for most of the remaining costs. They still cover Medicare-approved charges only, meaning you have to see a doctor that participates in Medicare to take advantage of the features Medigap plans have.
Many people choose to get Plan F if they can. This plan pays for 100% of the out of pocket expenses. The premiums for this policy are more expensive than other Medicare insurance add-ons, but it is a most comprehensive plan.
How Do I Save Money When Purchasing a Plan? 
People can save money on Medigap plans by taking advantage of household discounts. Not all insurance providers give these discounts, but when they are available, they can lower the cost of a person's premiums. Also, remember that all of these plans are standardized. You can shop around to multiple carriers and know that you are getting the same coverage. It is still important to research customer service and financial stability, however.
During Open Enrollment Periods, you will get a guaranteed issue regardless of whether you have pre-existing conditions. By taking advantage of this, you can get the lowest rates available for Medicare and Medigap insurance. It is also essential to note that people who apply during the open enrollment period are not subject to any medical underwriting.